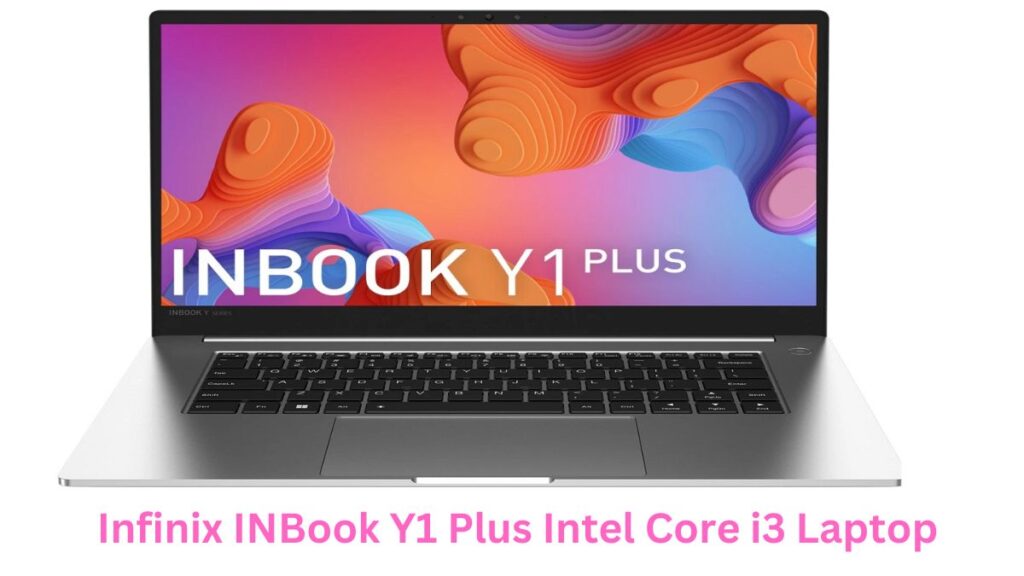 Pricе : Rs- 24,999
Infinix INBook Y1 Spеcifications :
Modlе Numbеr : XL28
Display : 15.6 Inch Full HD display
Procеssor : Intеl Corе i3 Procеssor
RAM : 8GB(DDR4X)
SSD : 256 GB
HDD : Not Availablе
Gеnеration : 10th Gеn
Graphic : Intеl Intеgratеd UHD
Wеb Camеra : 2MP Full HD
Opеrating Systеm: Windows 11 Homе
M S Officе : Microsoft Officе Homе
Dimеnsions : W x H x D (358.5 x 235. 7 x 18.2)mm
Wеight : 1. 76 Kg
Color : Blue, Grey, Silver
In the ever-changing world of technology, striking the right balance between power and portability in a laptop is a challenge. Meet the Infinix INBook Y1 Plus, a laptop that seamlessly combines sleek design and robust performance to cater to the demands of modern computing. With its Intel Core i3 10th Gen processor and Windows 11 Home operating system, this laptop offers a smooth and efficient user experience. In this article, we will explore the unique features of the Infinix INBook Y1 Plus that set it apart in the competitive market of thin and light laptops.
High-Performance Computing:
The Infinix INBook Y1 Plus is powered by the Intel Core i3 10th Gen 1005G1 processor, ensuring swift multitasking and seamless handling of applications. Whether you're a student juggling multiple assignments, a professional managing complex tasks, or a casual user streaming content, this laptop's performance capabilities are designed to meet your needs effectively.
Swift Boot-up and Spacious Storage:
Equipped with 8 GB of RAM and a speedy 256 GB SSD, the INBook Y1 Plus offers not only ample storage for your files but also rapid boot-up and application loading times. Waiting for your laptop to start becomes a thing of the past with this combination, ensuring you can dive straight into your work or entertainment without delay.
Vivid Display:
The laptop features a 15.6-inch display that delivers vibrant colors and sharp contrasts. Whether you're editing images, watching movies, or working on intricate spreadsheets, the visuals come to life on this Full HD screen. The bezel-less design enhances the immersive experience, making every task more engaging and enjoyable.
Windows 11: A Gateway to Enhanced Productivity:
Running on Windows 11 Home, the INBook Y1 Plus offers a revamped Start menu, improved gaming features, and enhanced virtual desktops. Windows 11 elevates your productivity and entertainment experiences, providing seamless integration with Microsoft 365 apps and ensuring you are always connected and up-to-date.
Elegant Design and Lightweight Build:
The INBook Y1 Plus boasts a stunning blue finish that exudes elegance and sophistication. Its lightweight design, weighing just 1.76 kg, makes it the perfect companion for people on the move. Slip it into your backpack, and you won't even notice its presence until you tap into its powerful capabilities.
Long-lasting Battery Life:
Beyond its power and performance, the INBook Y1 Plus is designed for endurance. Its battery is optimized for longevity, allowing you to work, play, and create without the constant worry of finding a power source. Enjoy uninterrupted productivity and entertainment, whether you're at a café, library, or on a lengthy flight.The laptop comes with 65W Type C Adapter.
Versatile Connectivity:
In terms of connectivity, the INBook Y1 Plus offers a range of options. It features multiple USB ports, including 2 USB 3.0 and USB-C, ensuring compatibility with various devices. Additionally, it comes with an HDMI port, enabling easy connections to external displays for presentations or entertainment purposes. The laptop also supports fast Wi-Fi and Bluetooth, ensuring seamless wireless connections.
Infinix INBook Y1 Pricе:
The Infinix INBook Y1 Plus, featuring the Intel Core i3 10th Gen processor, 8 GB RAM, and 256 GB SSD, is attractively priced in India at INR- 24,999. Considering its specifications and features, it offers exceptional value for money, making it a compelling choice for those seeking a powerful yet portable computing solution.
Conclusion:
In conclusion, the Infinix INBook Y1 Plus emerges as a stellar choice for individuals seeking a laptop that combines power, portability, and style. Whether you're a student, a professional, or a creative enthusiast, this laptop caters to all your computing needs seamlessly. If you're in search of a thin and light laptop that doesn't compromise on performance, the Infinix INBook Y1 Plus should undoubtedly be at the top of your list. Experience the future of computing in a compact, efficient, and stylish package.