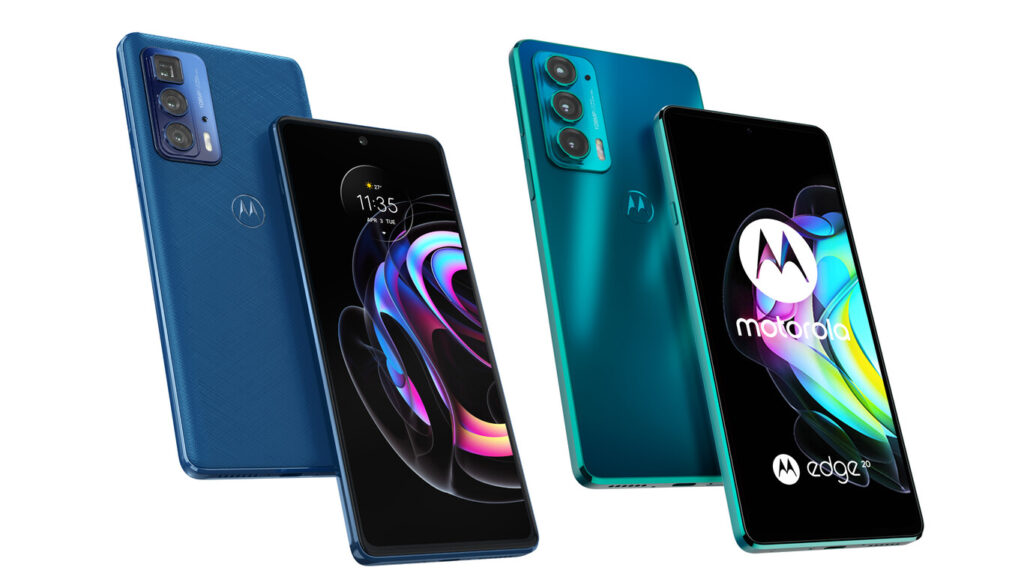 The Motorola Edge 20 Pro 5G is a powerful smartphone that is perfect for users who need fast connectivity and a smooth user experience. With a 128 GB storage capacity and 8 GB of RAM, this phone has plenty of space for all of your apps, photos, and other media. The 5G connectivity ensures that you can download and stream content at lightning-fast speeds, making it perfect for users who are always on the go.
One of the standout features of the Motorola Edge 20 Pro 5G is its 6.7-inch Full HD+ OLED display. The screen has a 90Hz refresh rate, which means that it can display images and videos smoothly and without any lag. The display also has a hole-punch design, which allows for a more immersive viewing experience without any distractions.
The Motorola Edge 20 Pro 5G is powered by a Qualcomm Snapdragon 870 5G processor, which is one of the most powerful processors on the market. This ensures that the phone is able to handle any task that you throw at it, whether it's gaming, streaming video, or running multiple apps at once. The phone also comes with a 4,500 mAh battery, which should be more than enough to get you through a full day of use.
In terms of cameras, the Motorola Edge 20 Pro 5G has a triple camera setup on the back, consisting of a 108-megapixel main camera, a 16-megapixel ultra-wide-angle camera, and a 2-megapixel depth sensor. The front-facing camera is a 32-megapixel shooter, which is perfect for taking selfies and video calls. The camera app also has a number of features and modes, such as Night Vision and Portrait Mode, which allow you to capture stunning photos in any lighting condition.
The Motorola Edge 20 Pro 5G also comes with a number of useful software features, such as Android 11, which is the latest version of Google's operating system. The phone also has a fingerprint sensor for added security, as well as face unlock for quick and easy access.
In terms of price, the Motorola Edge 20 Pro 5G is currently available in India for around Rs. 25,000. This may seem like a steep price for a smartphone, but considering the top-of-the-line specs and features that it offers, it is well worth the investment. Overall, the Motorola Edge 20 Pro 5G is a fantastic smartphone that is sure to impress users with its speed, performance, and versatility.