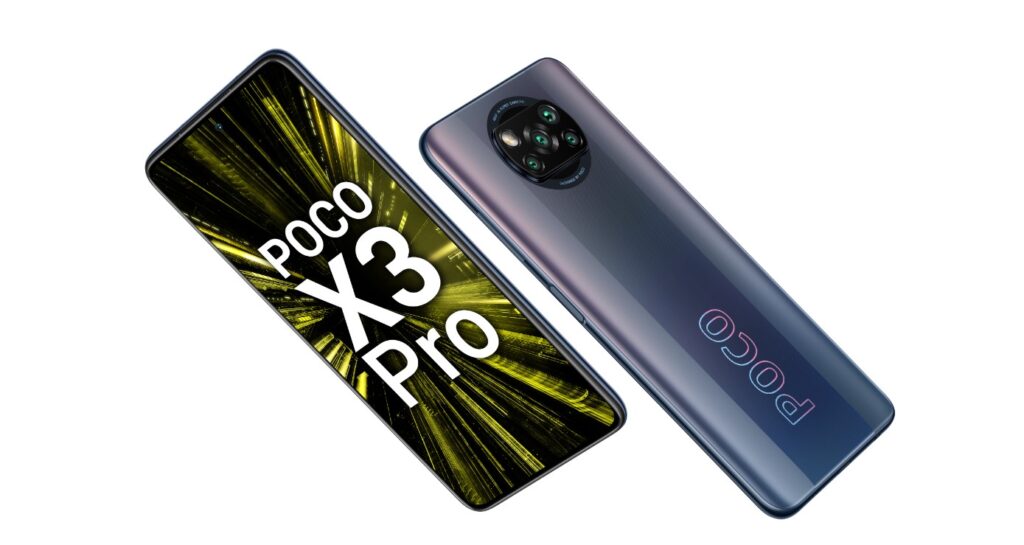 The POCO X3 Pro is a mid-range smartphone that was released in India in April 2021. It comes with a large 6.67-inch Full HD+ display with a 120Hz refresh rate, which makes for smooth and fluid visuals when scrolling through social media or playing games. The device is powered by the Qualcomm Snapdragon 860 processor, which provides fast and efficient performance for all of your daily tasks.
One of the standout features of the POCO X3 Pro is its impressive camera setup. It has a 64-megapixel main camera, a 8-megapixel ultra-wide angle lens, a 2-megapixel macro lens, and a 2-megapixel depth sensor. This allows you to take clear and detailed photos, as well as capture wide-angle shots and close-up macros. The device also has a 20-megapixel front-facing camera for high-quality selfies and video calls.
The POCO X3 Pro comes with 128GB of internal storage, which should be more than enough for most users. However, if you need even more space, you can expand it via the microSD card slot. The device also has 6GB of RAM, which helps to keep everything running smoothly and efficiently.
One of the other notable features of the POCO X3 Pro is its large 5,160mAh battery, which should provide plenty of usage time throughout the day. The device also supports 33W fast charging, which means you can quickly top up the battery when it does run low.
In terms of connectivity, the POCO X3 Pro has everything you need. It supports 4G LTE networks, so you can enjoy fast internet speeds on the go. It also has Wi-Fi 6, Bluetooth 5.1, and NFC support, making it easy to connect to other devices and networks.
The POCO X3 Pro runs on the Android 11 operating system with the MIUI 12 user interface. This provides a smooth and intuitive experience, with plenty of customization options and useful features.
As for the price, the POCO X3 Pro 128GB (6GB RAM) model is currently available in India for around Rs. 20,999, which is roughly $260. This puts it in the mid-range category, making it a good value for the specs and features it offers.
Overall, the POCO X3 Pro is a solid mid-range smartphone that offers a lot of value for its price. Its large display, powerful processor, and impressive camera setup make it a great choice for those who want a high-quality device without breaking the bank. If you're in the market for a new smartphone in India, the POCO X3 Pro is definitely worth considering.