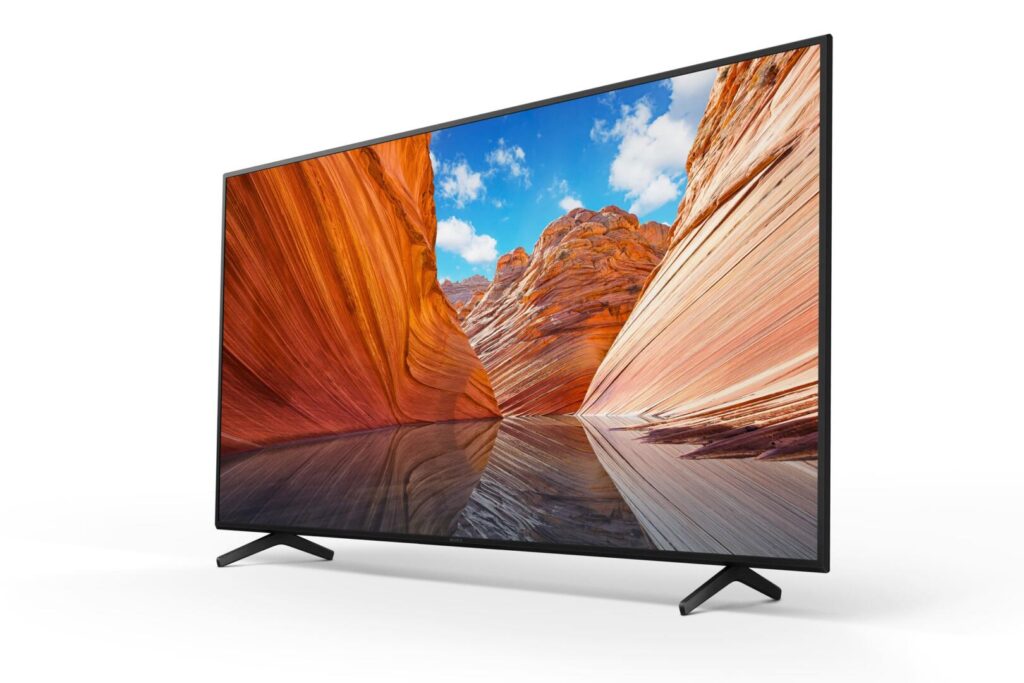 Sony's Bravia KD-75X80J is a top-of-the-line 75-inch Ultra HD television that delivers stunning picture quality and a host of smart features. With a resolution of 3840 x 2160 pixels, this LED TV produces images that are incredibly detailed and lifelike. The TV's 4K X-Reality Pro engine upscales lower resolution content to near-4K quality, ensuring that everything you watch looks its best.
One of the standout features of the KD-75X80J is its built-in Google TV functionality. This allows you to access a wide range of streaming services, including Netflix, Amazon Prime Video, and Hulu, without the need for a separate streaming device. The TV also comes with Chromecast built-in, so you can easily cast content from your phone or tablet to the big screen.
In terms of audio, the KD-75X80J is equipped with Sony's Acoustic Multi-Audio technology, which uses sound-positioning tweeters to deliver a more immersive listening experience. The TV also has a clear audio+ mode that enhances dialogue clarity and creates a more spacious soundstage.
The KD-75X80J's design is sleek and modern, with a slim bezel and a sturdy pedestal stand. The TV is compatible with various home automation systems, including Google Home and Amazon Alexa, so you can control it with your voice. It also has built-in WiFi and Bluetooth connectivity, making it easy to connect to other devices.
In terms of connectivity, the KD-75X80J has four HDMI ports and three USB ports, giving you plenty of options for connecting your other devices. It also has an optical audio output, which allows you to connect the TV to a sound system or home theater setup.
Overall, the Sony Bravia KD-75X80J is a top-performing Ultra HD TV that offers a wide range of smart features and excellent picture and audio quality. It's a great choice for anyone looking to upgrade their home entertainment setup.
In terms of price, the KD-75X80J is available in India for around Rs. 1,65,000. This may seem like a steep price for a TV, but considering its size, features, and performance, it's a solid value for the money. If you're in the market for a high-end Ultra HD TV, the Sony Bravia KD-75X80J is definitely worth considering.